Hi Everybody!!!!!
Have I got a Surprise for You!!!!!!!
Let me just tell You it is h o t in Texas. I've just got to get away to somewhere COOL. The surprise is I am coming to get You to go with me! We have been invited to join a mini holiday in a really coooooool place with 4 friends we do not know. (See Feature Presentation)
I borrowed a jet, so I am on my way. Get ready as we are going to rock tonight! Pay attention in the cockpit as You might have to Fly us back!!!!!!!
Just Push Play
When You are ready to fly away.......!
WOW-Look at this Place!!!!!!!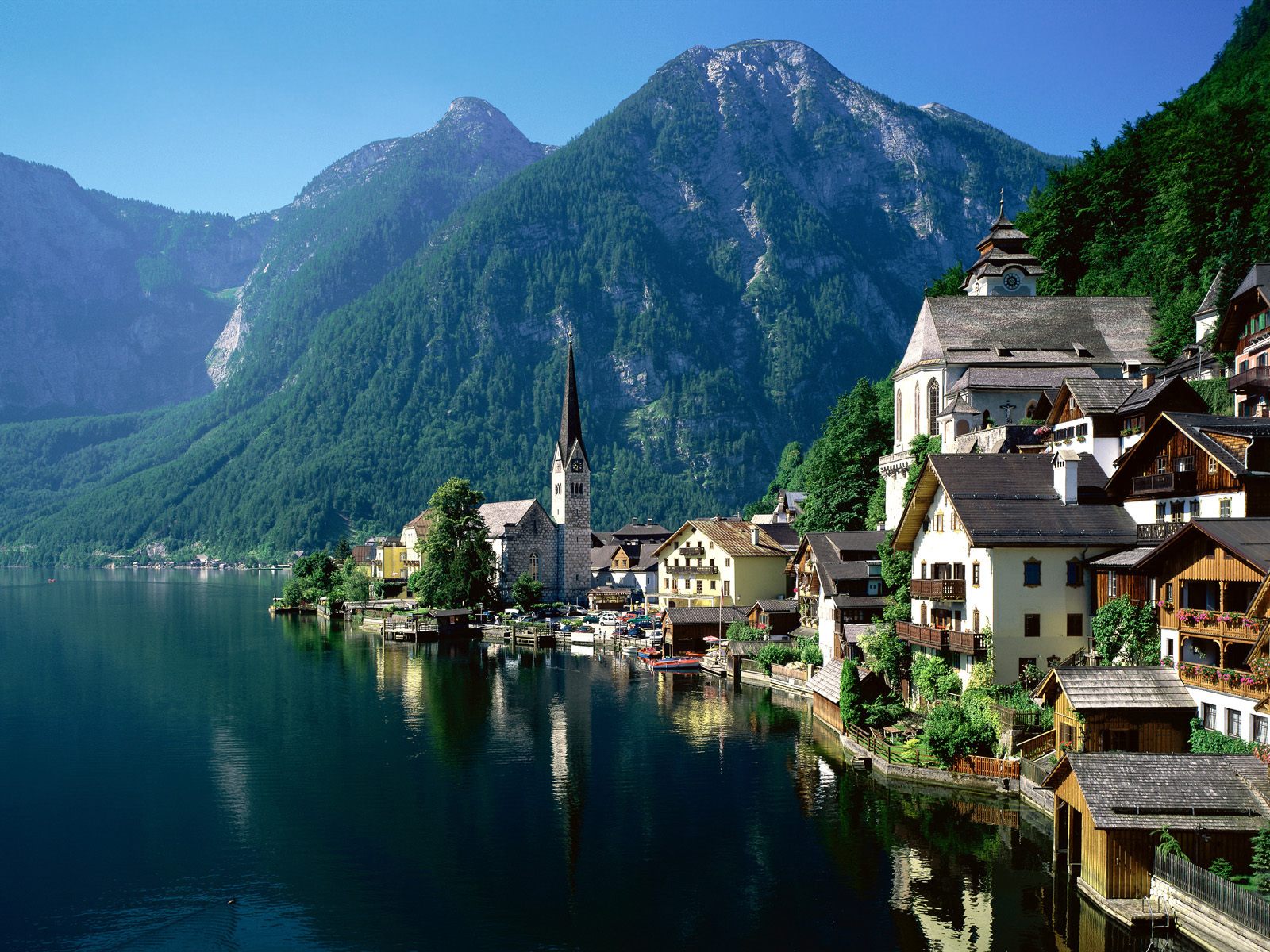 To Begin the journey, enter here (Just Push Play)! Enjoy!
******************************************************
FEATURE PRESENTATION:
Part 2
http://en.wikipedia.org/wiki/Hallstatt
From Wikipedia, the free encyclopedia
Hallstatt is known for its production of salt, dating back to prehistoric times, and gave its name to the Hallstatt culture.
Situated in the south-western shore of the Hallstätter See, the town lies in the geographical region of Salzkammergut, on the national road linking Salzburg andGraz.
Salt was a valuable resource, so the region was historically very wealthy. It is possible to tour the world's first known salt mine, located above downtown Hallstatt.
The village also gave its name to the early Iron Age Hallstatt culture and is a World Heritage Site for Cultural Heritage. Hallstatt is a popular tourist attraction owing to its small-town appeal and can be toured on foot in ten minutes.
There are to date no recorded notable events that took place in Hallstatt duringRoman rule or the early Middle Ages. In 1311, Hallstatt became a market town, a sign that it had not lost its economic value. Today, apart from salt production, which since 1595 is transported for 40 kilometres from Hallstatt to Ebensee via a brinepipeline, tourism plays a major factor in the town's economic life. Tourists are told that Hallstatt is the site of "the world's oldest pipeline",[2] which was constructed 400 years ago from 13,000 hollowed out trees.[3] There is so little place for cemeteries that every ten years bones used to be exhumed and removed into an ossuary, to make room for new burials.[3] A collection of elaborately decorated skulls with the owners' names, professions, death dates inscribed on them is on display at the local chapel.[4]
Until the late 19th century, it was only possible to reach Hallstatt by boat or via narrow trails. The land between the lake and mountains was sparse, and the town itself exhausted every free patch of it. Access between houses on the river bank was by boat or over the upper path, a small corridor passing through attics. The first road to Hallstatt was only built in 1890, along the west shore, partially by rock blasting.
However this secluded and inhospitable landscape nevertheless counts as one of the first places of human settlement because of the rich sources of natural salt, which have been mined for thousands of years, originally in the shape of hearts owing to the use of an antler pick.[3] Some of Hallstatt's oldest archaeological finds, such as a shoe-last celt, date back to around 5500 BC. In 1846 Johann Georg Ramsauer discovered a large prehistoric cemeteryclose by the current location of Hallstatt. Ramsauer's work at the Hallstatt cemeteries continued until 1863, unearthing more than 1000 burials. It is to his credit and to the enormous benefit of archaeology that he proceeded to excavate each one with the same slow, methodical care as the first. His methods included measuring and drawing each find, in an age before color photography, he produced very detailed watercolors of each assemblage before it was removed from the ground. In the history of archaeology Ramsauer's work at Hallstatt helped usher in a new, more systematic way of doing archaeology. In addition, one of the first blacksmith sites was excavated there. Active trade and thus wealth allowed for the development of a highly developed culture, which, after findings in the Salzberghochtal, was named the Hallstatt culture. This lasted from approximately 800 to 400 BC.
Okay, Time to Go
.....this is brendasue signing off from Rainbow Creek. See You next time!
Of course, some bonus performances to take home with You! Sweet Dreams!
just push play
just push play
just push play
One for the road!
Your Photostudy:
My full moon over Rainbow Creek on 7 4 2012
(no added effects)
Top image Credit:
https://plus.google.com/113055903271775324297/posts/XtF2AtoxJ8d
Beautiful planet Earth
originally shared this
post
: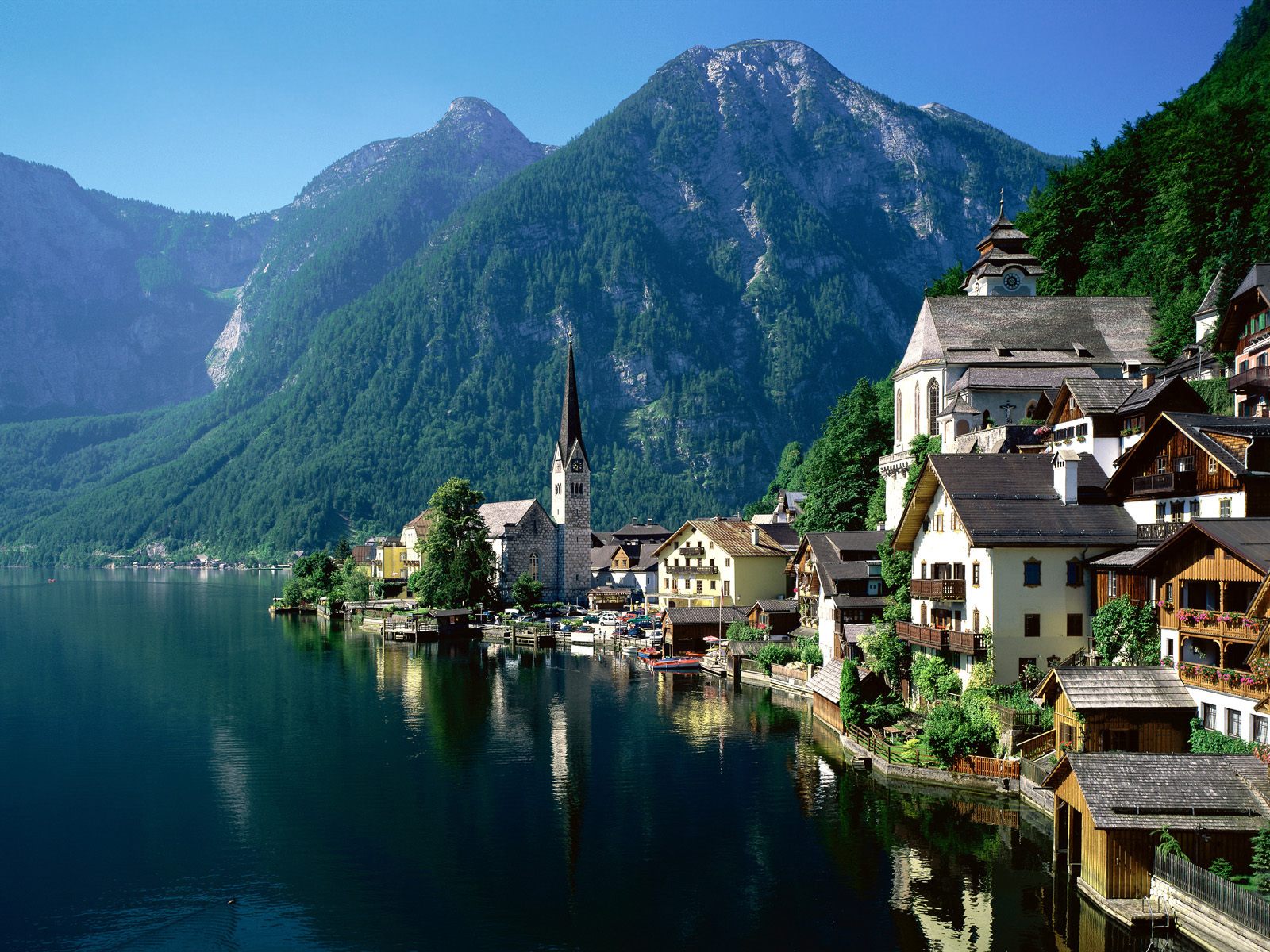 http://www.citypictures.org/r-europe-148-austria-192-hallstatt-austria-2230.htm
O+O